You may have heard it on the news, but as of June 1st 2021, changes have been made to the Canadian mortgage stress test. What are these changes and what does it mean for you? In this blog post, we cover all you need to know and what to expect so you can prepare.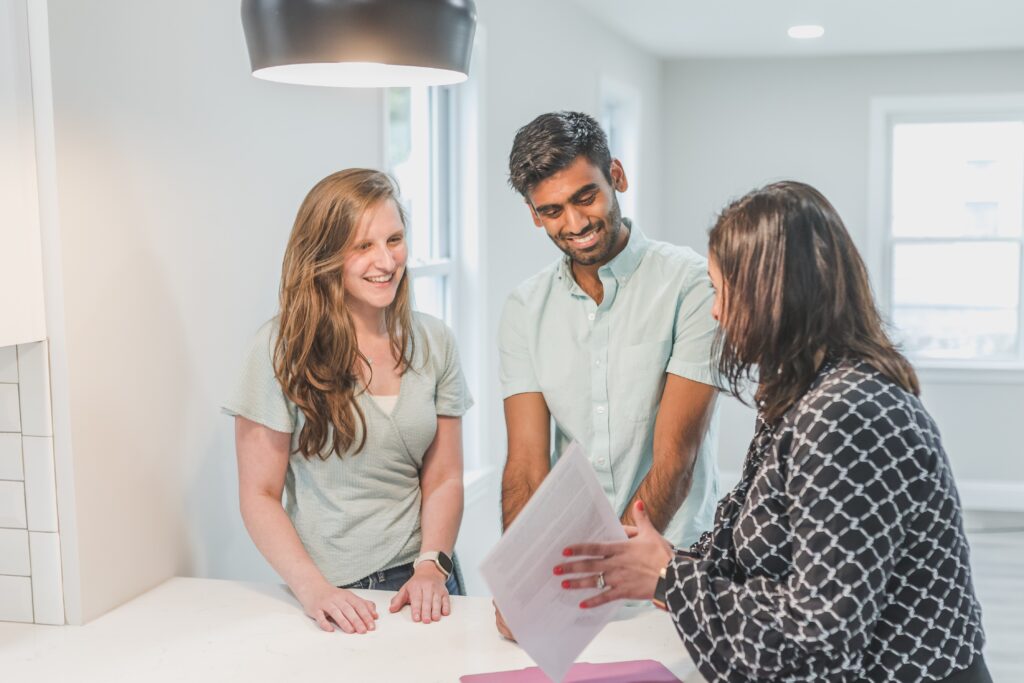 What is a Mortgage Stress Test?
A stress test is a test that you put your finances through in order to see if you are prepared for a worst-case scenario with your mortgage. This is usually done by running it through a series of life-like situations, such as an increased interest rate, that may or may not happen throughout your term. In Canada, passing a stress test is mandatory if you want to get a mortgage.
By testing your finances against a potential worst-case scenario, you can determine whether or not you're totally ready to buy a house. Take the recent pandemic for example. If your hours and income were reduced or you lost your job, would you be able to continue making your mortgage payments? What if you took out a variable mortgage and the interest rates spiked? Make sure that you're also planning for a rainy day when thinking about buying a home!
When is a Mortgage Stress Test Required?
Previously, the Canadian mortgage stress test was only required for homebuyers who were getting high-ratio mortgages—buyers who were putting less than 20% down on a home. However, the test now applies to all mortgages, regardless of your down payment. That means that banks and lenders are required to check that all buyers can still make their payments even if the mortgage rate increases during their term.
What are the Changes to the Mortgage Stress Test?
As of June 1st 2021, Canadian homebuyers will need to pass a stress test for the contracted rate plus 2% OR 5.25%, whichever is higher. Previously, the qualifying rate was 4.79%. This new qualifying rate applies to both insured (less than 20% down payment) and uninsured (20% or more down payment) mortgages.
According to experts, the tougher stress test could make it more difficult to qualify for a mortgage. However, it's possible that these changes are only in effect for the short term as Canada starts on the road to economic recovery after the worst of the pandemic. The supervisory body, the Office of the Superintendent of Financial Institutions (OSFI), has said that it will review and communicate the qualifying rate at least once a year every December. That means the qualifying rate could see some changes in the years to come and could be lowered over time!
How does the Stress Test Work?
The idea of a stress test can be confusing but it's not so scary once you break it down! As mentioned above, you must ensure that you can continue to make your mortgage payments even if the interest rate is increased by 2% or to a maximum of 5.25% (whichever is higher).
When you get a mortgage, you will be given a contracted rate. We recommend talking to a mortgage broker to find you the best deal possible. With the historically low-interest rates, let's say you have a contracted rate of 1.8%. Because an increase of 2% would only be 3.8%, you would need to calculate your payments based on the Bank of Canada's qualifying rate (5.25%).
We recommend using the Mortgage Design Group Inc. mortgage calculator to figure out how much you qualify for with the 5.25% qualifying rate. However, if you want a more in-depth analysis of what you can afford, talk to a mortgage broker! We're here to help!
How to Stress Test Your Current Mortgage?
What do the changes in the stress test mean for people who already have a mortgage? For some, it might not mean much right now. However, stress testing your finances for the future is never a bad idea so you can stay prepared!
If you have a variable rate mortgage, an increase in the prime rate would immediately affect your mortgage payments. If you have a fixed-rate mortgage, you'll keep your current rate for the rest of your term, but you could face an increase once your mortgage is up for renewal. Prepare for this by increasing your current interest rate by about 2 to 3% and calculating how much your payments would be.
Unsure About What All This Means?
Mortgage Design Group Inc. is here to help! We believe in making mortgages easy and accessible for everyone. With world-class service and experienced brokers available from the comfort of your own home, understanding and getting a mortgage is simpler than ever!
If you want to understand how the changes to the Canadian mortgage stress test affect you or want to know what to expect, our team of experts is here for you. We're excited to help guide you through the entire process and share our knowledge to help save you money. Meet the team or get in touch with someone on our website today!