Your Mortgage Brokers Team At Mortgage Design Group.

WHY

MORTGAGE DESIGN GROUP. 

Wide Variety of Vendors.
With a wide variety of lenders to choose from, our clients know they have options when it comes to getting the right financing.
Contact us today for low mortgage rates in Alberta.
Quick Response Time.
We respond to all submitted mortgage questions quickly! There is no more need to worry about wondering where things are at or if someone will get back to you!
Trusted Partners.
Our priority is to build long-term relationships. Whether you're a first-time buyer or buying your third property, it's important you know we are here to help.
Free World Class Experience.
Getting excellent service might be rare these days but at Mortgage Design Group Inc. providing world-class service is non-negotiable!
Professional Licensed Brokers.
All our mortgage brokers are fully trained and licensed! This means our clients know that they are talking to qualified experts.
Easy Online Service.
We want to make mortgages easy and accessible to everyone, and that's why we don't let ourselves be limited to our offices.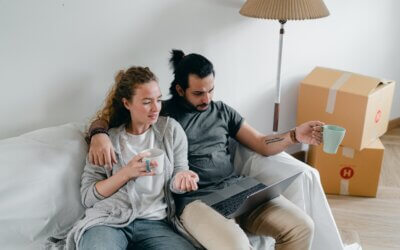 The first time you're able to afford your own home, there's a feeling exhilaration and joy. For many people, that excited feeling can also come along with a different type of giddiness caused by anxiety and uncertainty. At Mortgage Design Group Inc, we believe that...
read more